Wednesday July 18th – Facility closed at 5:30pm for an event.
Tryouts and ID Camps for Sandlot players for the 2018/2019 season.
Paypal to AZSANDLOT@GMAIL.COM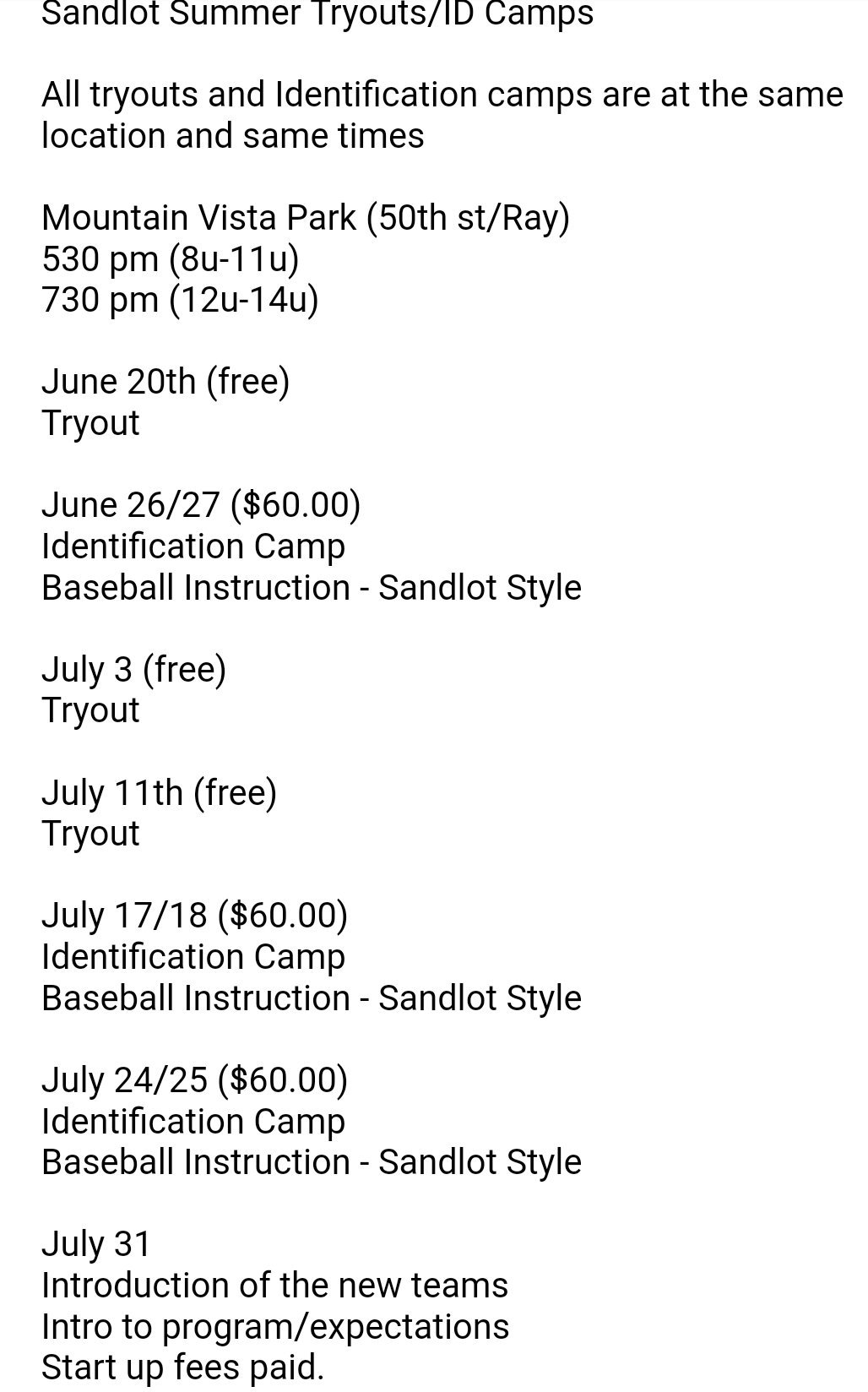 UPDATED SUMMER HOURS
July 1 – July 31
Monday-Friday 10am – 8pm
Saturday 10am – 5pm
Sunday 10am – 5pm
NEVER MISS AN IMPORTANT UPDATE
Check live scores and follow us on Facebook & Twitter!
SANDLOT 10U PLAYERS ARE GOING TO THE 2018 FUTURES INVITATIONALS
USA Baseball announced the dates for the 2018 Futures Invitational. The USA Baseball 10U and 11U Futures Invitational are elite youth championship events, exclusively reserved for top 10U and 11U teams and athletes. The four-day, championship tournaments will both be hosted at the USA Baseball National Training Complex, the official training site of Team USA and adjoining Thomas Brooks Park and/or Middle Creek Park in Cary, N.C. To learn more about the Futures Invitational, click here.
SANDLOT ELITE TRAINING FACILITY
AZ Sandlot is proud to offer indoor and outdoor training opportunities for it's members. The facility provides each player with multiple batting cages, pitchers mounds and many other areas for practice.